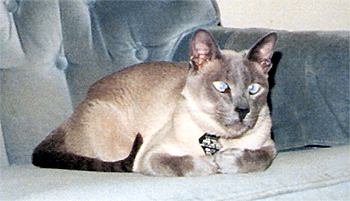 Those eyes, those eyes.... When I look at these photographs now, I see how very cross-eyed he was. Yet, in my mind's eye, when I remember his eyes, all I see are love and contentment gazing at me.

We all pampered him. He made it so easy to love him. My mother crocheted his very own little comfy bed.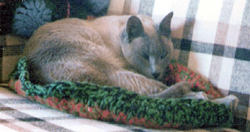 and when the towels came out of the dryer, I made sure Max had one.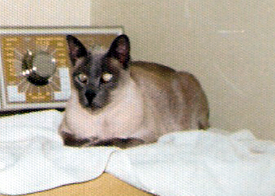 Of course, he loved the big bed, too.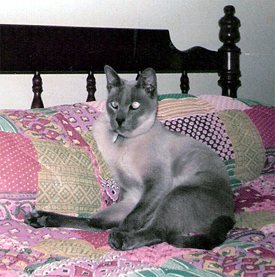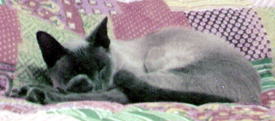 And he was particularly fond of baby food.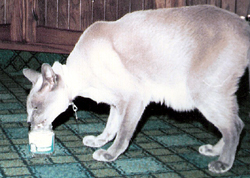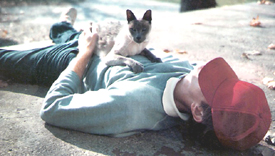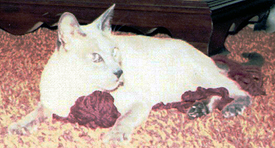 He loved to help, of course. Dad was always working on something around the house, or the yard. And Mom's yarn often needed to be straightened out. All over the house. Chair leg to chair leg. (You get the idea.)

Max died way too soon. He slipped out one night and just disappeared. I searched and called for months but never found a trace of him. It broke my heart to imagine all the terrible things that could have happened. Even today, 30 years later, my throat closes when I remember that awful time. He was my baby, and I failed him.

I now know about Rainbow Bridge and how our babies wait for us. I love picturing him there, with flowers and blue skies and my other babies.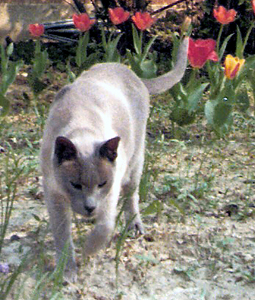 I miss you, my sweet little man.